Hair color can be expensive, and really good hair color can be really expensive! So, why should you buy more "stuff" when you just dropped a good chunk of change with your favorite stylist?
Well, I would say the most important reason to use professional hair care products at home is to protect your Hair Color investment. The average hair color client is in the salon every 4 to 6 weeks, having services that average $100 per service. (That's a lot of cash!)  By using the professional hair care regiment that your stylist recommends, you can be sure that your color will have limited fadeage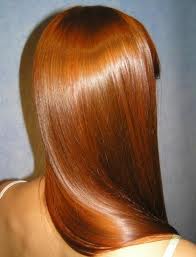 , the integrity of your hair will be preserved, aka stay shiny, and you will have the fresh from the salon look much longer.
 I mean if you just spent $100 bucks on a fancy shirt would you wash it in bargain basement detergent on a regular basis? Treat your hair like the luxury fabric that it is. Stylists know that  human hair is more precious than any luxury fabric on the market. (Why do you think that women are getting their hair stolen in 3rd world countries? Oh wait that's another blog for another day..)
As a professional stylist I pride myself on building the relationship with my clients. I ONLY recommend professional products and product regimens for THEIR needs and goals. Going through our pre-service interview each time helps me clarify my clients needs and hair style goals. To reach those goals at home professional hair care products are necessary.
There is never a need to worry about purchasing professional hair care products at Enlighten Studio ALL of our products are 100% satisfaction guaranteed. We will exchange or refund your money if you are not completely satisfied with ANY product you purchase.
We are always happy to help any one with any questions regarding professional products or services. Post your questions, we have the ANSWER! Make sure to look for Leah's blog about Matrix Total Results and the ways it can help you!
Written by Lori Pastor